Become a Mountaineer
This is the roadmap to becoming an experienced, knowledgeable and well-rounded mountaineer. From low altitude itineraries in the Alps, designed to build up your technical skills, to some of the highest and most impressive expeditions on the planet, curated to give you a real exposure to expedition alpinism, this list is designed for those of us seeking a solid foundation on which to build a long and rewarding relationship with mountains.
MONT BLANC SUMMIT COURSE
Yes, it's gorgeous. Yes, it's the highest summit in the Alps and yes, the Mont Blanc is commonly a first step for many of us seeking to experience the vast world of high-altitude alpinism. Actually, it has become a rite of passage for trekkers readying themselves for the more technical aspects of mountains. The combination of challenging terrain, comfortable mountain huts and an exposure to a diversity of skills and environments make this experience a great overview of the many possibilities and trajectories that we can choose to explore from here. The cherry on the cake is the town of Chamonix, where we stay during this adventure. It's epic!

CHECK IT OUT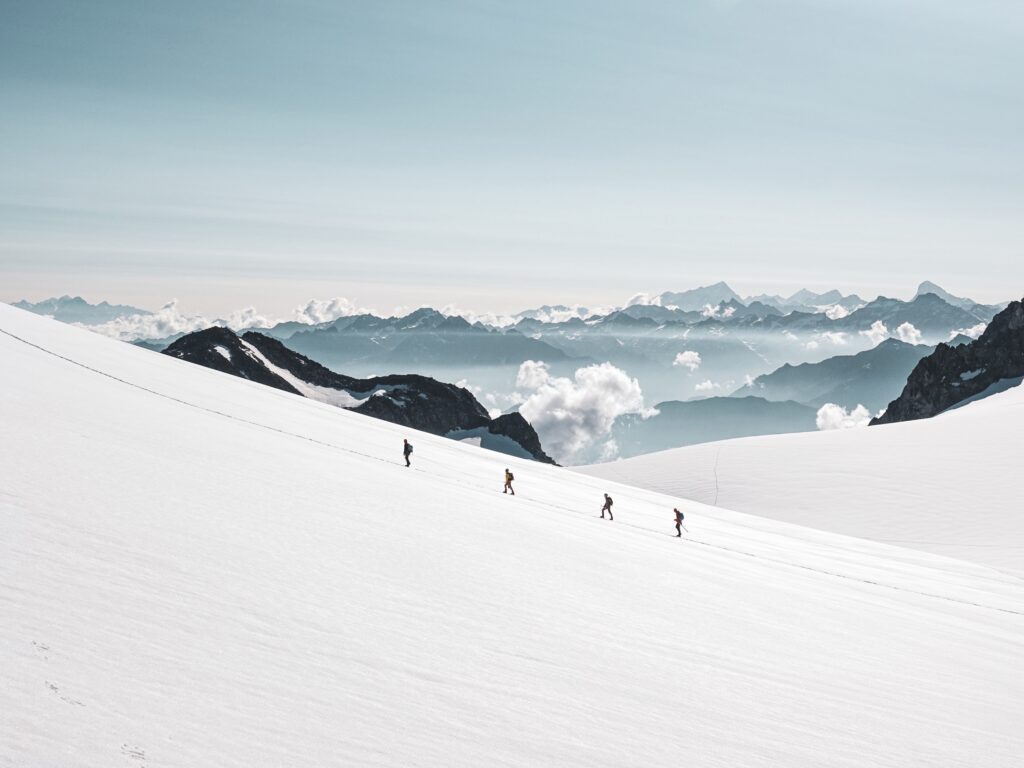 MATTERHORN COURSE
It is absolutely possible to climb the Matterhorn by being pulled up the mountain by a guide without a solid foundation in the basic skills necessary to be an active participant in the climb beyond just putting one crampon in front of the other. That is not how we choose to do it. Our Mixed Alpinism & Ridge Training Course is designed for those of us seeking to push into the middle grades of mountaineering and improve our abilities on impressive ridges and exposed rock and ice terrain. The cherry on this cake is putting those skills into action on the Matterhorn itself and earning the summit.

CHECK IT OUT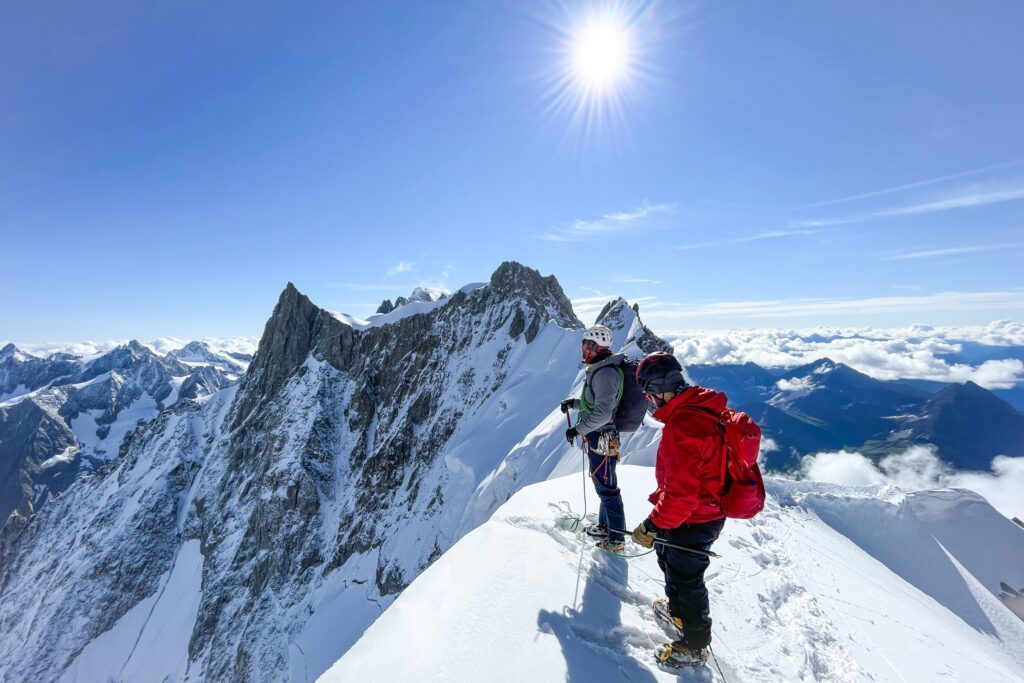 ISLAND PEAK EXPEDITION
Everest needs no introduction. It's the highest mountain on the planet but that's not what makes this trek to the base camp incredible. Sherpa culture, gigantic glaciers, Buddhist temples, landscape diversity, spectacular summits, beautiful villages and, wait for it millennials…, the coffee shops, make this trek an absolute must for anyone seeking to experience something truly unique in the world. By adding Island Peak to the Everest base camp trek, we'll be ticking a Himalayan 6,000 meter summit off the bucket list as well! Although considered an entry level summit, Island Peak is a major mountaineering experience in the Himalayas and is physically demanding.

CHECK IT OUT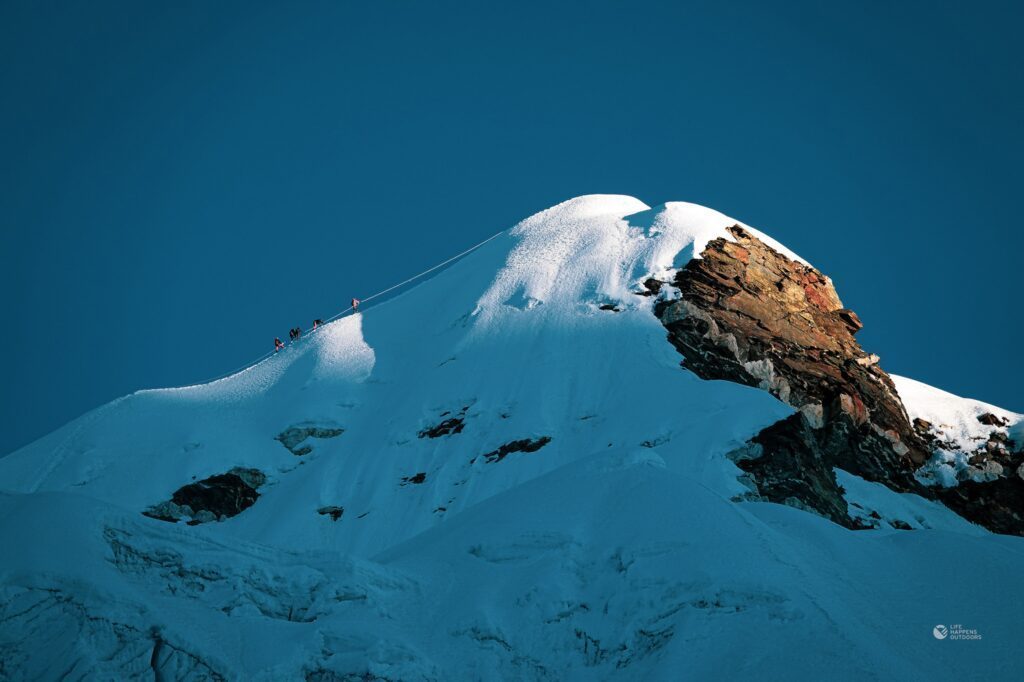 CHIMBORAZO & COTOPAXI EXPEDITION
Because Chimborazo is located on the Equator, where the bulge of the Earth is widest, this mountain has the unusual title of being the furthest point on Earth, that is, the furthest point from the planet's core. Our expedition includes climbing two incredible stratovolcanoes: Chimborazo and its sister summit Cotopaxi

CHECK IT OUT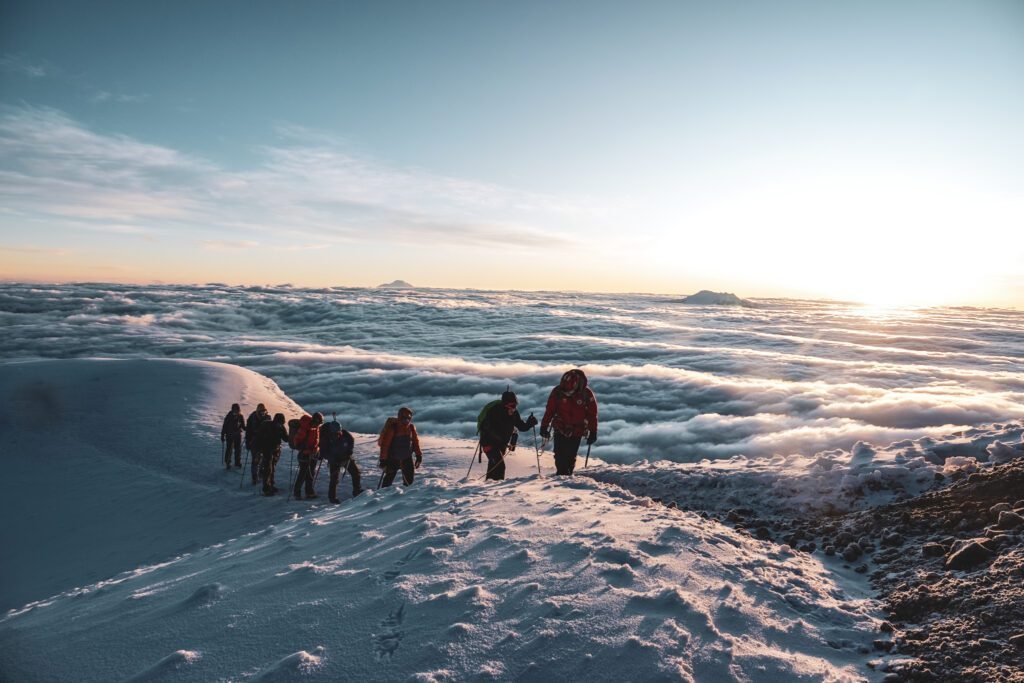 MT. KAZBEK EXPEDITION
Standing at an impressive height of 5,033 meters, Mount Kazbek, also known as Mount Kazbegi, is a dormant stratovolcano situated on the Russo-Georgian border region of North Ossetia and Kazbegi District. It is Georgia's 3rd highest mountain, following Mount Shkhara and Janga and is also the second highest stratovolcano in the Caucuses range after Mount Elbrus. Mout Kazbek is considered one the major mountaineering classics of the Causcuses because of it's prominance, remoteness and beauty. This expedition is ideal for those of us seeking an immersive high-altitude adventure with a steep learning curve.

CHECK IT OUT