Become a Mountaineer
This is the roadmap to becoming an experienced, knowledgeable and well-rounded mountaineer. From low altitude itineraries in the Alps, designed to build up your technical skills, to some of the highest and most impressive expeditions on the planet, curated to give you a real exposure to expedition alpinism, this list is designed for those of us seeking a solid foundation on which to build a long and rewarding relationship with mountains.
ALPINE MOUNTAINEERING COURSE
Learning the basics of mountaineering puts you in the driver's seat of your trajectory. It enables you to participate in the decision making process that ultimately makes our time in the high altitude environment safer and more fulfilling.

CHECK IT OUT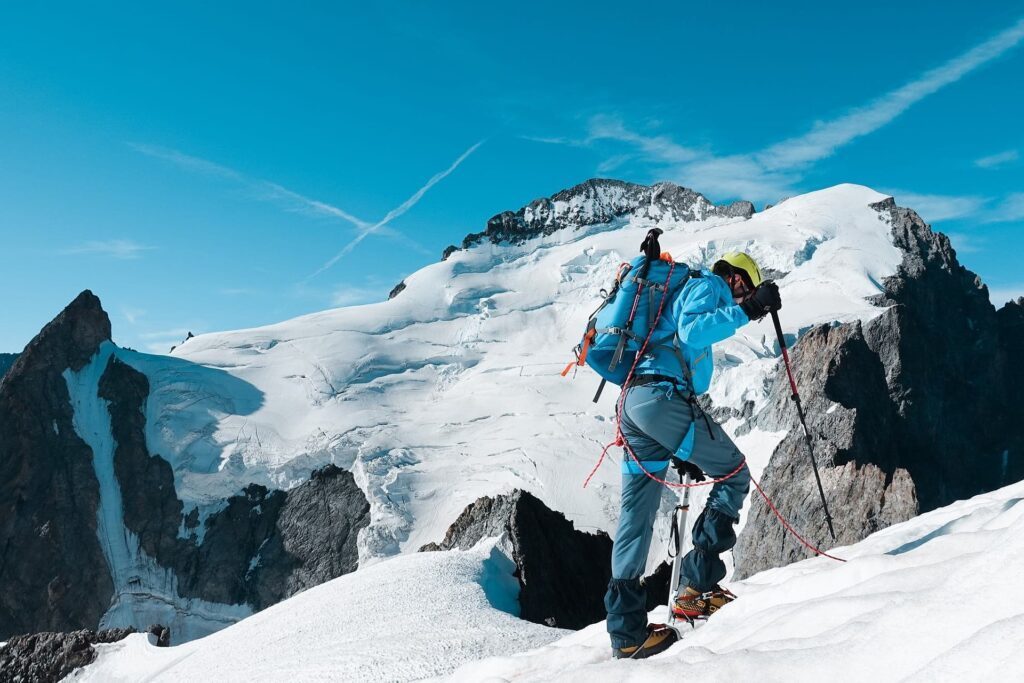 MONT BLANC SUMMIT COURSE
Yes, it's gorgeous. Yes, it's the highest summit in the Alps and yes, the Mont Blanc is commonly a first step for many of us seeking to experience the vast world of high-altitude alpinism. Actually, it has become a rite of passage for trekkers readying themselves for the more technical aspects of mountains. The combination of challenging terrain, comfortable mountain huts and an exposure to a diversity of skills and environments make this experience a great overview of the many possibilities and trajectories that we can choose to explore from here. The cherry on the cake is the town of Chamonix, where we stay during this adventure. It's epic!

CHECK IT OUT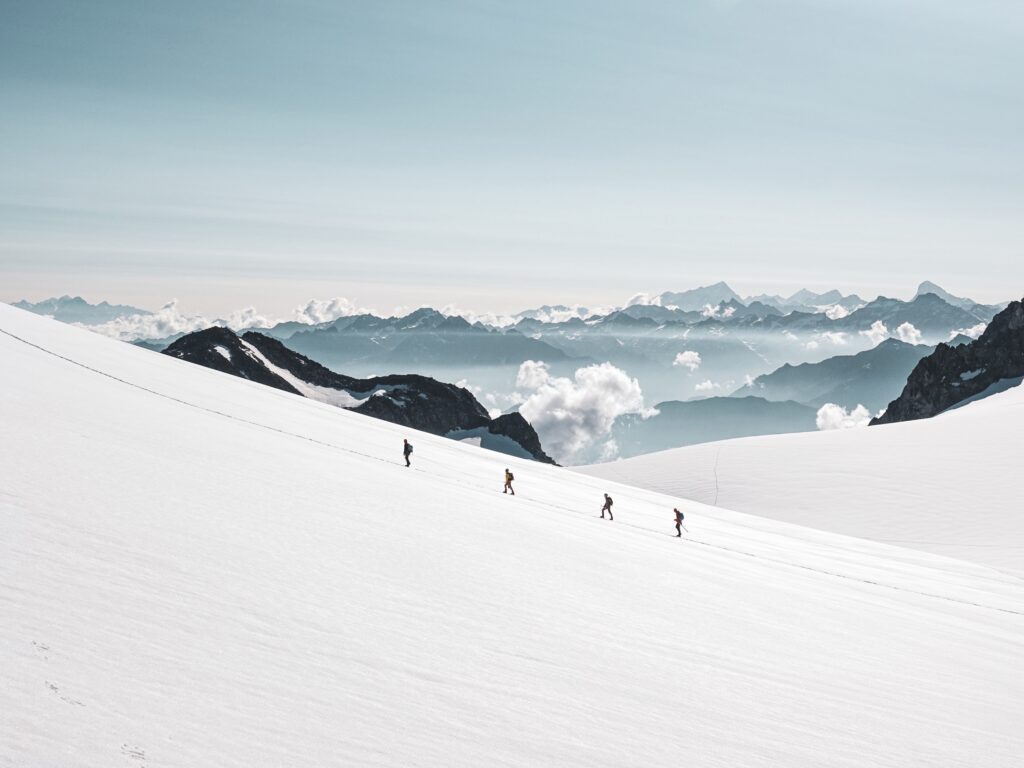 MATTERHORN COURSE
It is absolutely possible to climb the Matterhorn by being pulled up the mountain by a guide without a solid foundation in the basic skills necessary to be an active participant in the climb beyond just putting one crampon in front of the other. That is not how we choose to do it. Our Mixed Alpinism & Ridge Training Course is designed for those of us seeking to push into the middle grades of mountaineering and improve our abilities on impressive ridges and exposed rock and ice terrain. The cherry on this cake is putting those skills into action on the Matterhorn itself and earning the summit.

CHECK IT OUT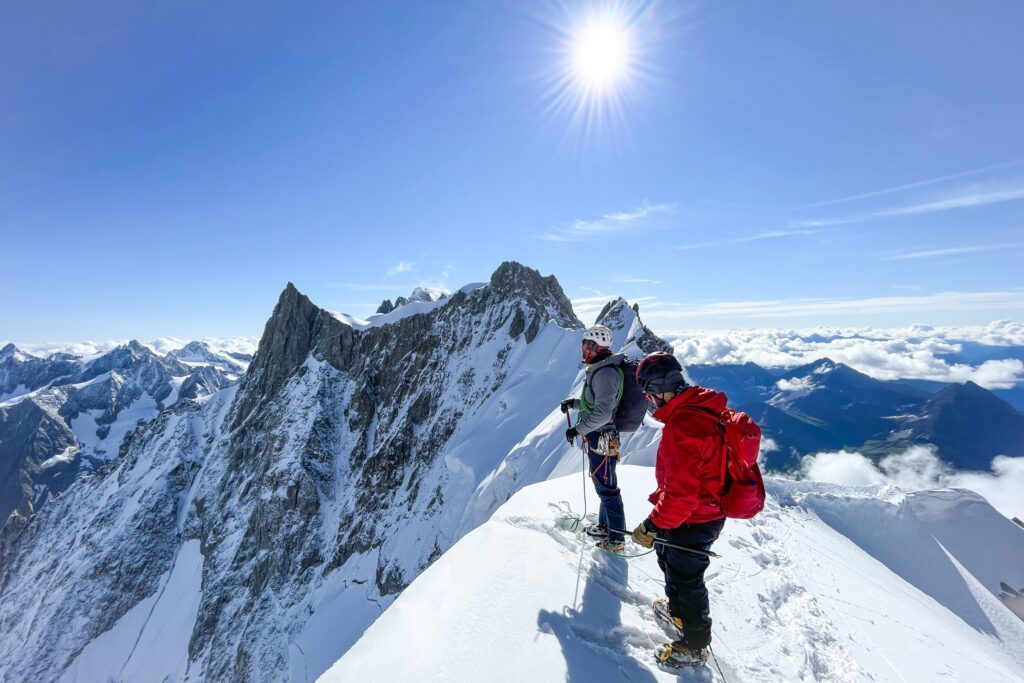 CHIMBORAZO & COTOPAXI EXPEDITION
Because Chimborazo is located on the Equator, where the bulge of the Earth is widest, this mountain has the unusual title of being the furthest point on Earth, that is, the furthest point from the planet's core. Our expedition includes climbing two incredible stratovolcanoes: Chimborazo and its sister summit Cotopaxi

CHECK IT OUT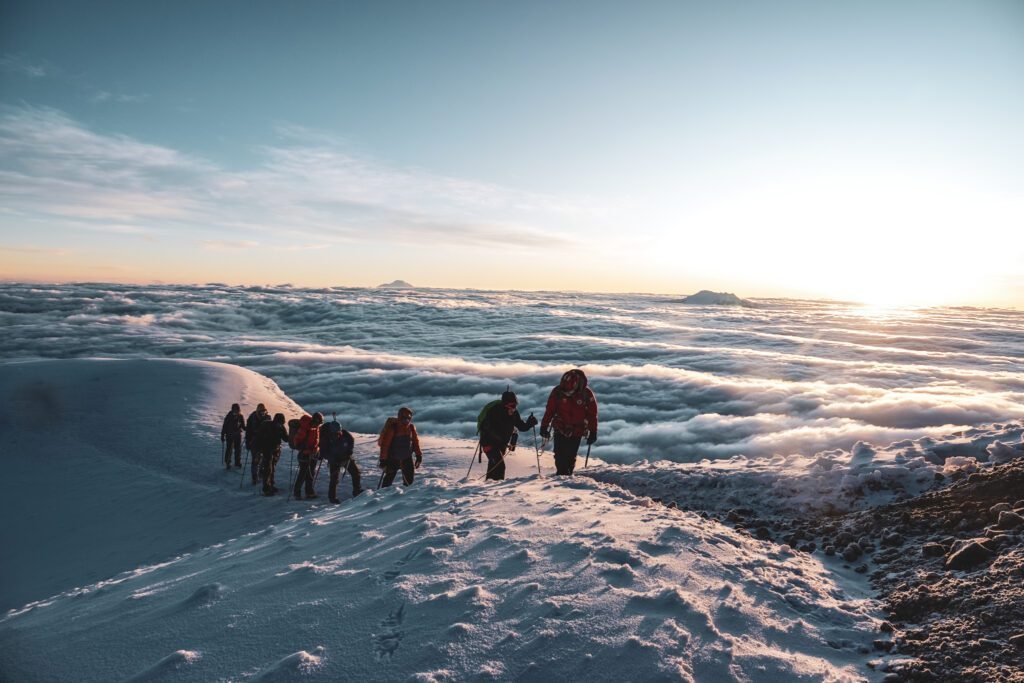 LOBUCHE EAST EXPEDITION
Towering high above the Khumbu valley and facing the spectacular south faces of Everest and Lhotse is the beautiful mountain of Lobuche, famous for its accessibility, high level of physical challenge and its incredible summit panorama. Although this is an entry level mountaineering experience, we recommend our introductory level courses or some level of experience with technical gear prior to joining. If you're in any doubt about this expedition, please reach out to us on info@lifehappensoutdoors.com

CHECK IT OUT