TRY OUT ICE CLIMBING, SKIING AND WINTER TREKKING OR JUST CHILL OUT AND DRINK SOME CHACHA!
Ever wanted to climb a frozen waterfall or glide down powder snow against the backdrop of some of the most imposing mountains on the planet? Join our trip to Georgia for a chance to climb the ice, ski the slopes and trek the foothills of Georgia with us this winter!

TRIP TYPE
Multi Adventure


1
An adventure holiday designed for first-timers or experienced explorers alike.
2
Journey to the remote Kazbegi region and try out ice climbing on frozen waterfalls.
3
Hit the powder in Gudauri no matter what level you're joining us at.
Dates & Prices
Check upcoming trip dates, team leaders, availability & prices. If you can't see dates that suite you, contact us we will do our best to assist you.
Itinerary
Chilled-out doesn't mean feet up. It means trying new things, being active and having fun. That's what our Georgia trip is all about and that's why it's perfect for anyone. We'll meet you at your level whether it's skiing and ice climbing for the first time or drawing first lines up the ice and down the slopes!
DAY 1: ARRIVING TO TBILISI
Team members will be met by the LHO team leader at the airport. This day is dedicated to arrivals and once the team has arrived, we'll make our way to Kazbegi where the team will be based for the trip. For early arrivals it may be possible to head into town although this depends on the flight schedules. The shuttle to Kazbegi will depart from the airport at 6pm, so please try to arrange your flights to arrive before then. Dinner will be at Sno Hotel upon arrival.
Everyone will get to taste ice climbing on this trip and our first full day in the region will be dedicated to just that. We'll depart the hotel at 8:30am in the direction of the Russian border. There will be a brief stop in Kazbegi town to rent our climbing gear before continuing on to our final destination. After a short trek to an epic frozen waterfall, we'll put on our gear and spend the day having fun on the ice. All levels are catered for. Lunch will be a picnic at the foot of the ice fall. At the end of the day we'll head back to the hotel for dinner.
DAY 3: SKIING/SNOWBOARDING
Giving our sore muscles a bit of a break from the ice, the entire team will head to Gudauri ski resort for the snow part of our experience. First timers and beginners will be guided by professional instructors whilst the intermediates and advanced will be with the LHO team leader. Lunch will be at a restaurant at the resort and dinner will also be at the resort on this day. We'll head back to our hotel after dinner.
After having a taste of both, team members will have the chance to choose between another day of ice climbing or skiing. Both skiers and ice climbers will be accompanied by an LHO team leader as well as our guides and instructors. For those of us skiing, lunch will be at a Gudauri restaurant. For the ice climbers it will be a picnic. Dinner will be together at Sno Hotel.
Located at the foot of Mt. Kazbek is the picturesque Gergetti Trinity Church and that's exactly where we'll be heading. The trek itself takes around 3 hours. It starts in the village and winds its way up through the alpine forest until we reach the tree line. From there, it's a flat open plateau with stunning views of Mt. Kazbek. Lunch will be at the Rooms Hotel in Stepantsminda region and is a la carte. From there, we'll make our way back to the hotel for our final dinner together.
Breakfast is included on our last morning together. The rest of the day will be dedicated to shuttling team members to the airport. It's best to try and fly from midday onwards on the 6th to avoid driving along the mountain roads at night. We'll depart the hotel as a team at 7am. Those of us with late transfers will have the chance to explore Tbilisi. The bags can be kept in our private shuttle and will be available to take when you get dropped off at the airport.
Gallery
East meets epic on this adventure holiday that's all about having fun, trying new things and sharing it with a community of amazing people.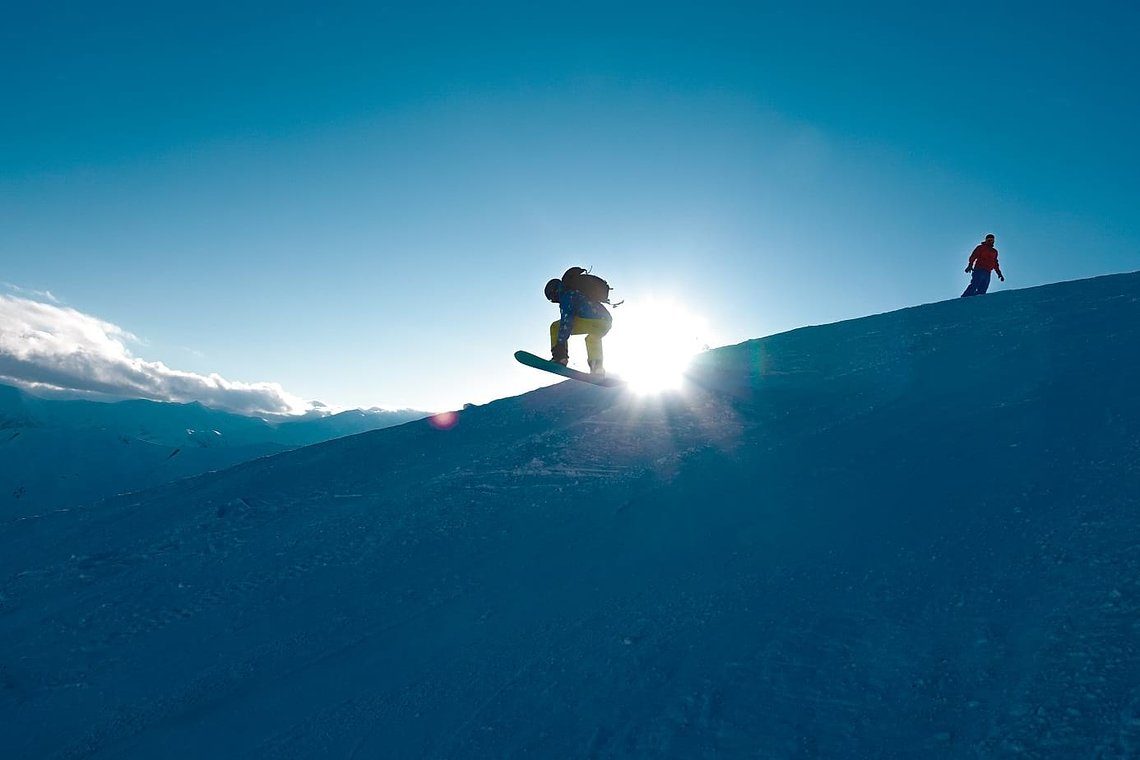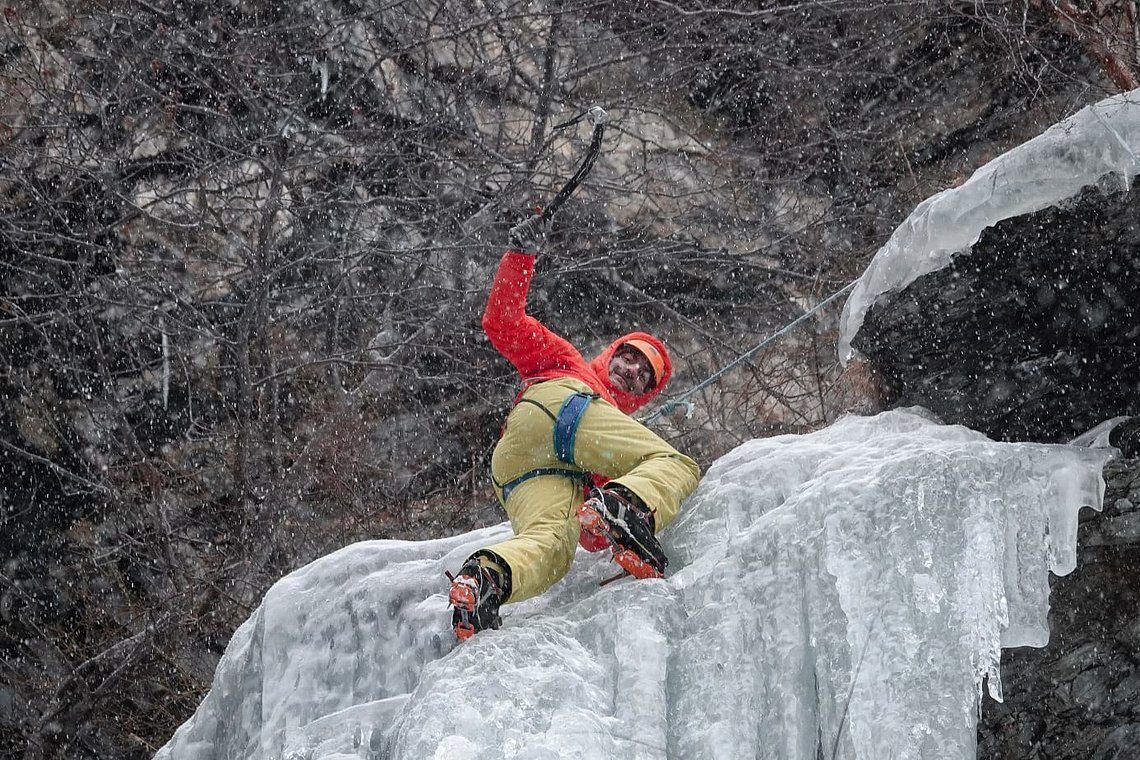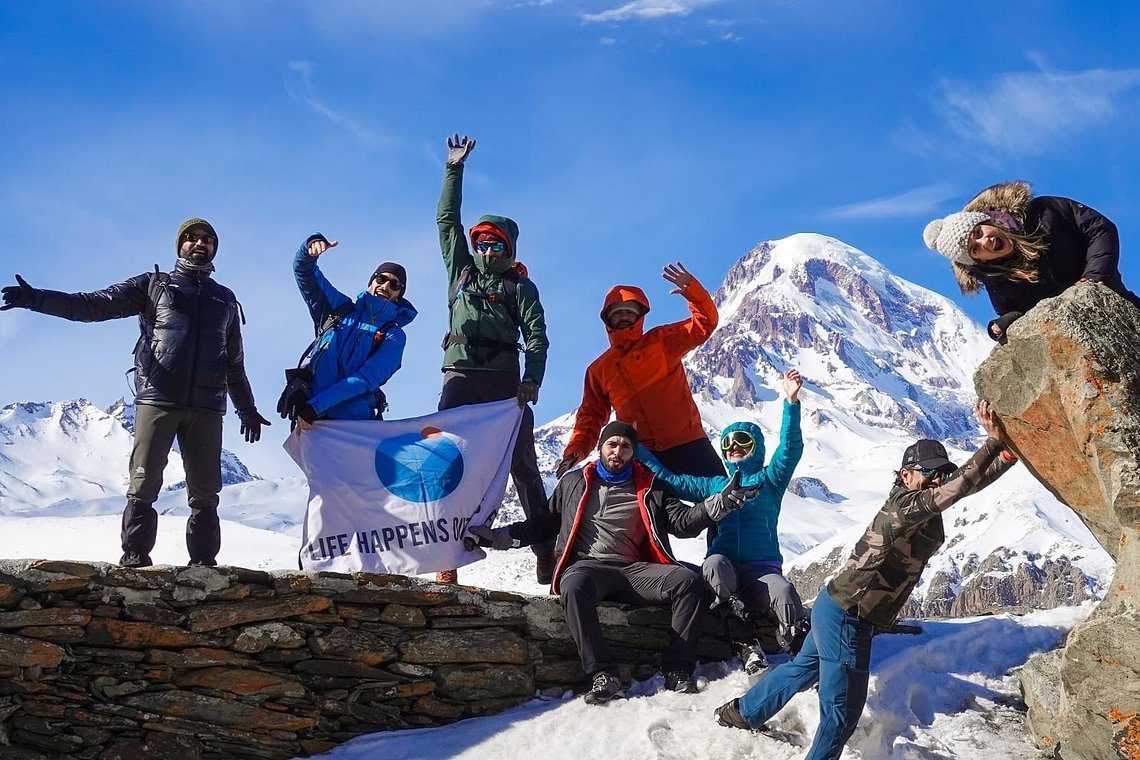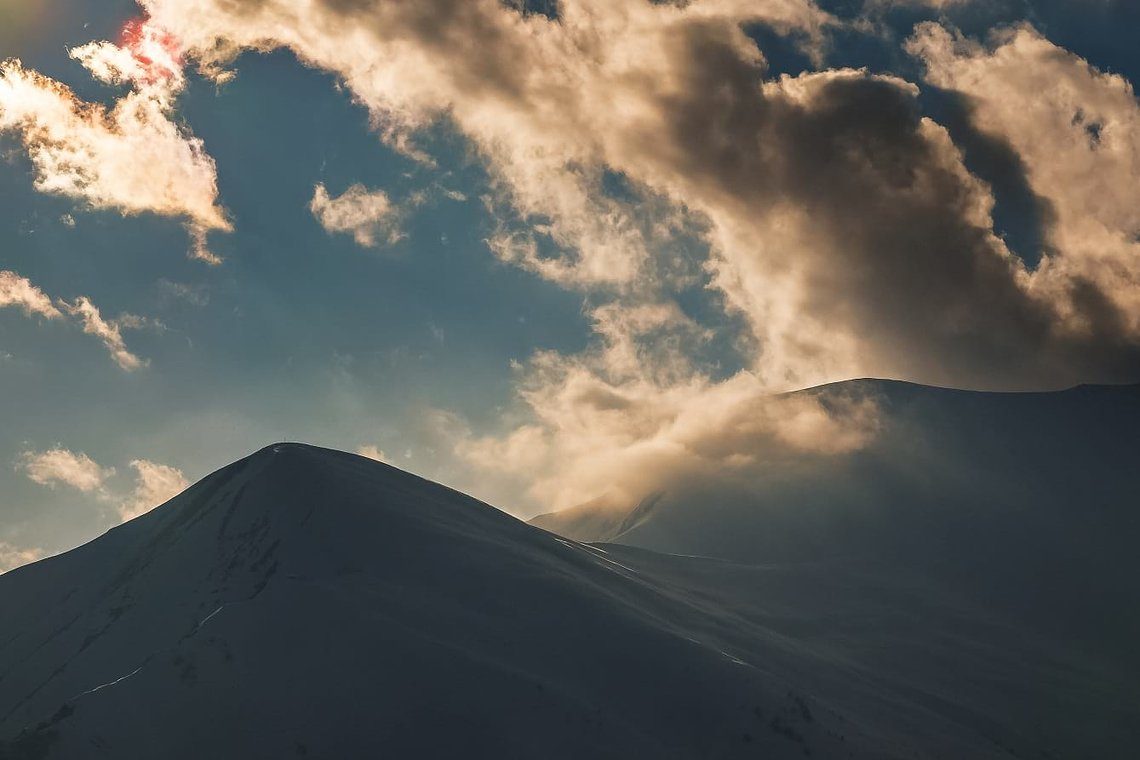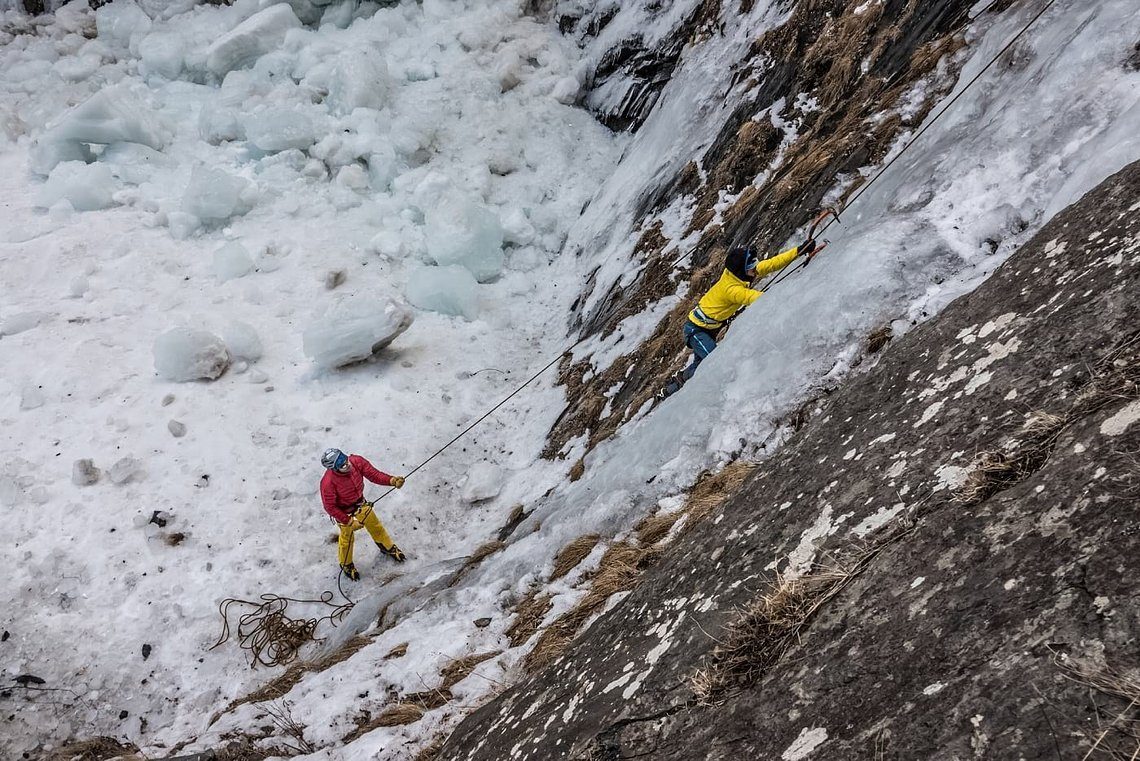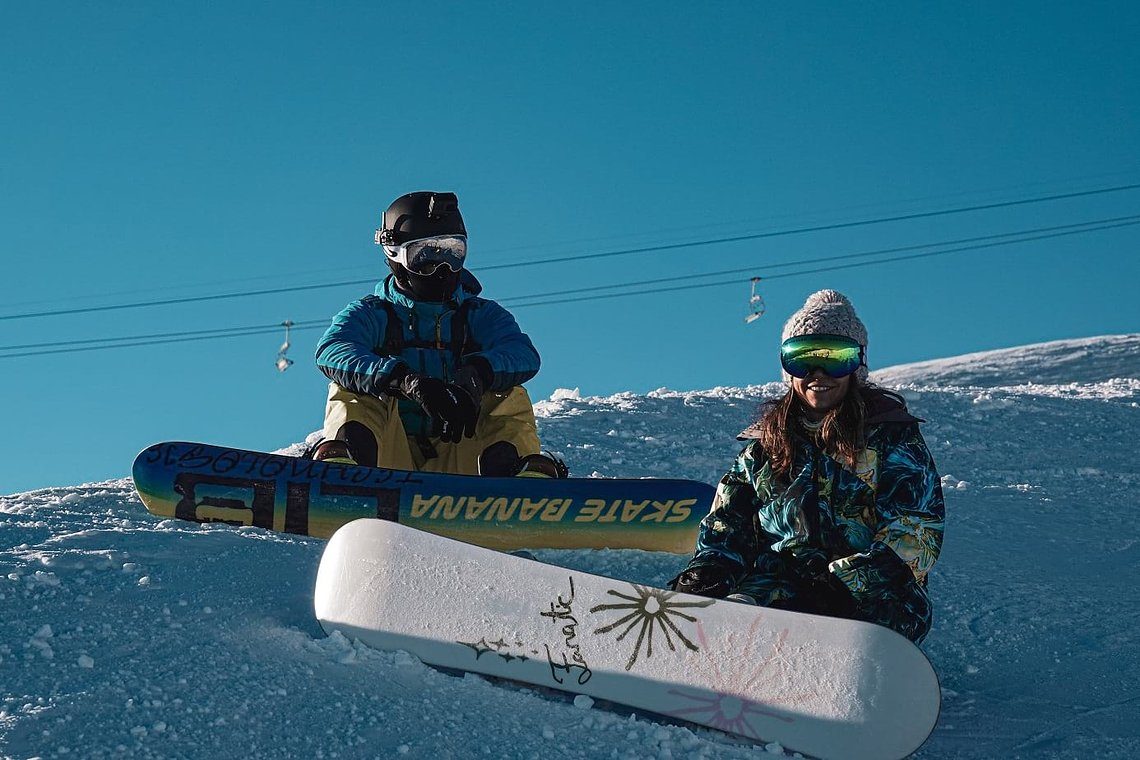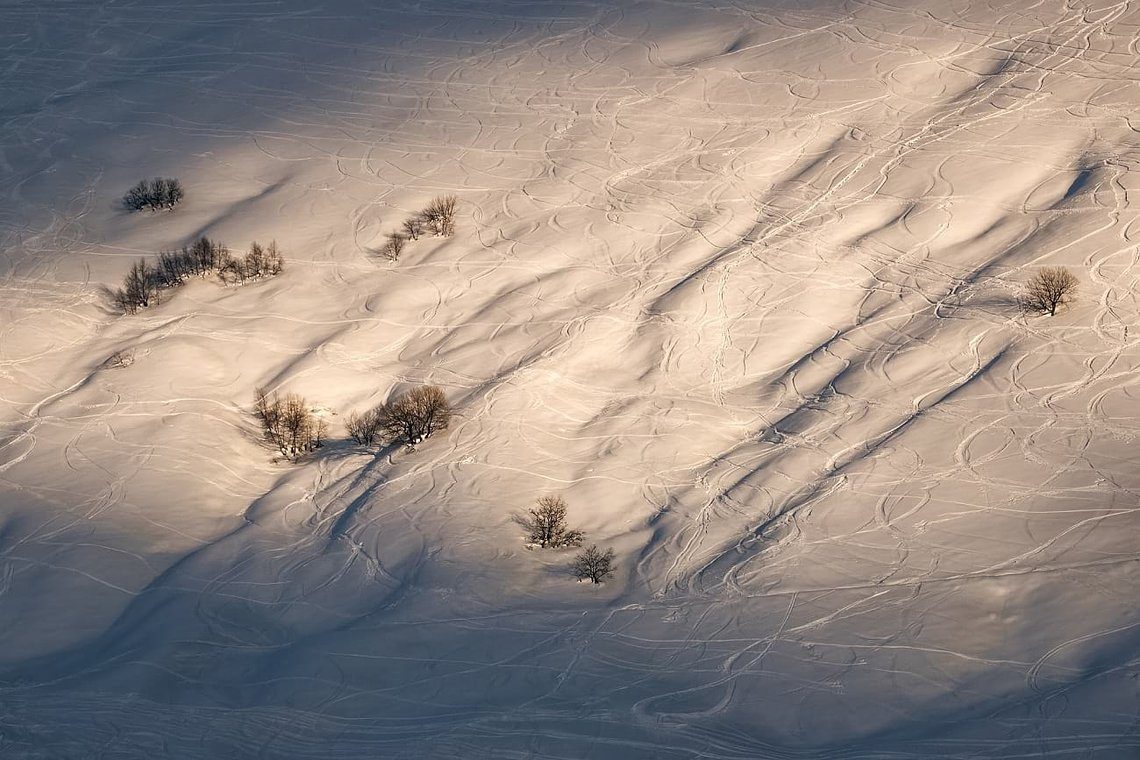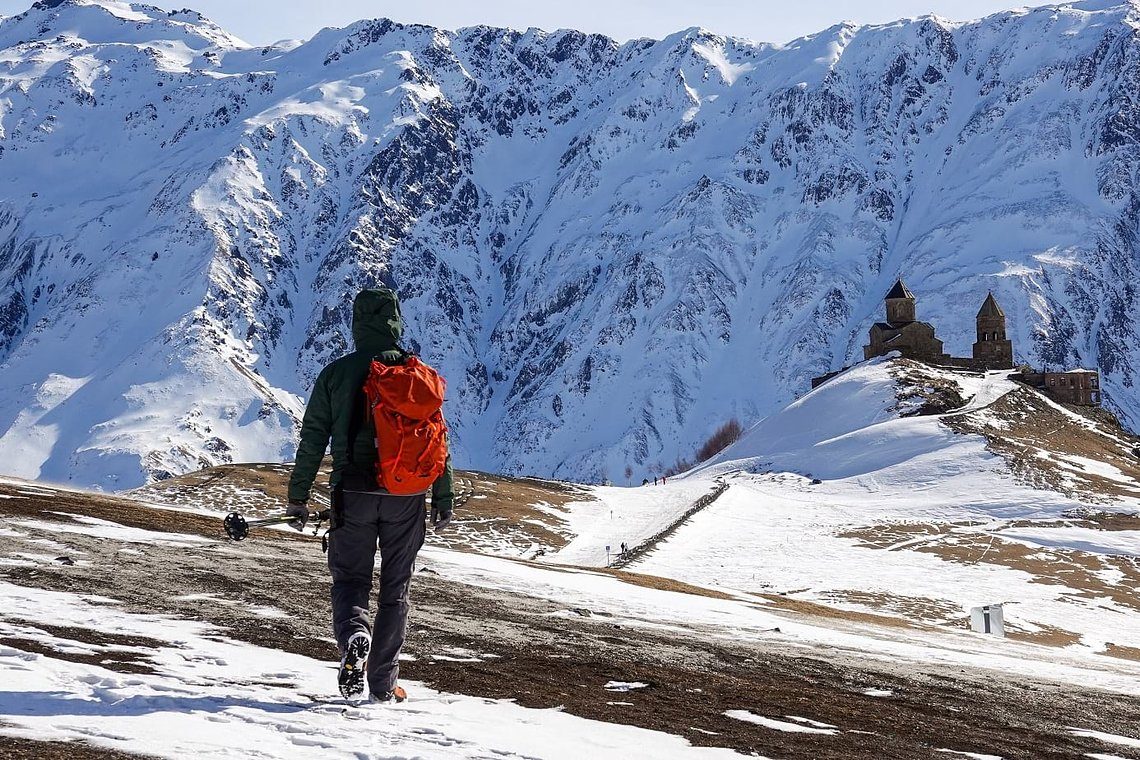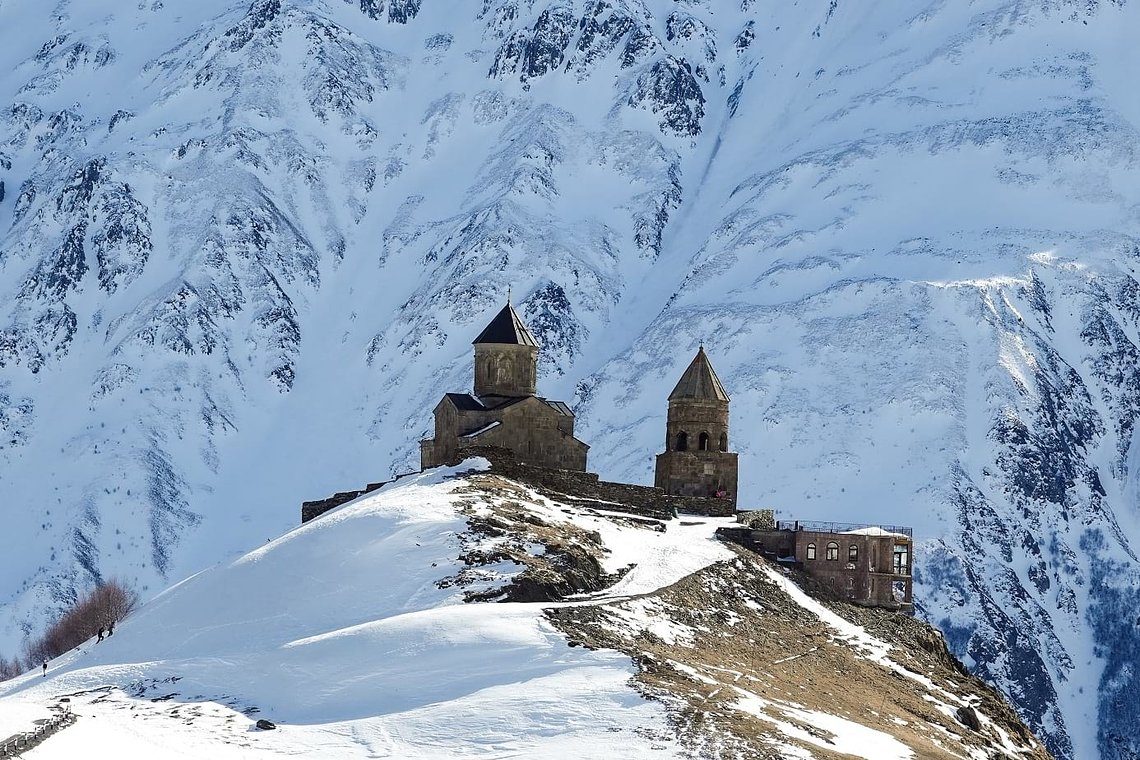 WHAT'S INCLUDED IN THIS TRIP
LHO Original Photography
Pre-Adventure Guide
Airport Pick-Up & Drop-Off
All Internal Transfers/Flights
Fitness & Nutrition Guides
Gear Shopping Assistance
Meals in the Itinerary
Accommodations in the Itinerary
Dedicated LHO Team Leader
Guides, Resort Passes & Permits
Indicated Ice Climbing & Ski Equipment
WHAT'S NOT INCLUDED IN THIS TRIP
International Flights
Entry Visas
Tips & Gratuities for Local Team
Personal Gear & Rentals
Personal Medical Insurance
Personal Travel Insurance
Alcoholic Beverages
Additional Nights Outside the Itinerary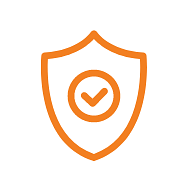 BOOK WITH CONFIDENCE
You should be confident and excited to plan your trips. This is why we've designed special Covid-19 booking rules to alleviate the stress. If you're affected by Covid-19 restrictions or can't travel due to contracting the virus, please check the Covid-19 booking rules that make it easy to amend or change bookings without losing your booking deposit. Special rules may apply on selected trips where permits are non-refundable, but we'll always do our best for you.
LEARN MORE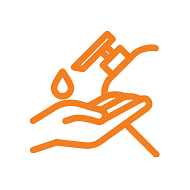 HEALTH & SAFETY GUIDELINES
We do our best to ensure your wellbeing on LHO adventures. That's why the facilities we use throughout our trips are required to meet our health and safety standards. We also follow the laws and protocols of every country that hosts our adventures. This extends to national regulations requiring Covid-19 testing, vaccination certificates, mask wearing or any other local guidelines that may apply. Contact us for the most up to date protocols related to your destination.
LEARN MORE
Hear From Our Community
I went on one of the best organized trips with Lho. A huge attention to details to ensure the comfort and enjoyment of the every member of the group. Rami and Ghida went out of their ways to make sure everything met and even exceeded our expectations to how an adventure trip would be like. A great community of like minded people from diverse backgrounds and cultures.
I just got back from my trip with LHO (Georgia). Rami and Ghida are amazing organizers and even better people. Everything was thought of, from the complexities of transporting 2 big snowboard bags to the dietary restrictions of some of the members that joined. There will be no shortage on laughter with LHO. The positive energy of everyone on the group makes it so hard to say goodbye, which is why i'm saying, SEE YOU SOON! PS: make sure you ask Rami about his opinion of the Gillette ad :)
SIGN UP TO OUR NEWSLETTER
INQUIRE NOW
This adventure is only available as a private trip and is customized to your requirements, experience and skill level. To get started, please fill out the form below. We'll be in touch soon to put it together for you.
"(Required)" indicates required fields
CONTACT US
We're passionate about guiding you to epic adventures and beyond. If you have any questions at all, don't hesitate to reach out. We'd love to hear from you.
An adventure holiday for anyone with a pulse. No fitness requirements or prerequisites. Come as you are.
Great for those who already train 1-2 times per week or would like to use this upcoming adventure as an opportunity to kickstart a fitness journey.
Joiners should be comfortable with their physical fitness and regularly train at least 2-3 times a week in the lead up to this adventure.
Joiners should be comfortable with their physical fitness and regularly train at least 2-3 times a week in the lead up to this adventure.Joiners should be comfortable with their physical fitness and regularly train at least 2-3 times a week in the lead up to this adventure.
Need we explain further?
No prior experience is required. Basic skills may be taught during this adventure.
The skills necessary to safely complete this adventure will be taught as a part of this experience.
This adventure requires prior experience, pre-requisite skills or certifications. See below for details.
We aim to strike a balance between unique local experiences and international standards of comfort and hygiene.
Hostels are dorm-style accommodation used during certain legs of our trips and expeditions. They can be quite trendy with common areas, restaurants and cafes.
Expect rooms to include a bed and a mattress as well as a common dining area with chairs and tables. You'll need to bring a sleeping bag and an optional pillow.
When the experience includes camping we provide the tents, sleeping mats, common dining tents, camping chairs and camping tables. The only thing you'll need to get is a sleeping bag and an optional camping pillow. Please refer to the LHO gear list for more information specific to the trip you're on.
Mountain Lodges are usually well equipped, providing beds with duvets and pillows. They also include a common restaurant area. Some lodges require a sleeping liner.